Aesthetically, a deck is something that enhances the look of any home. Composite decks are highly customizable, from the color of the deck to colors of the rail. The next step homeowners can take to improve their outdoor space is adding lighting to their deck. Trex lighting offers a variety of options, from rail lights to riser board lights. One of the best options though is Trex LED post caps
Trex has two lines of LED post caps for consumers to choose from, Trex Signature and Trex Transcend. Trex Signature is the high-end aluminum railing line Trex makes. The LED cap for aluminum is a 2.5"x2.5" cap that emits light from all four sides. The signature cap is available in 3 colors, Black, Bronze, and white. The second line of Trex LED post caps is the Transcend line. These post caps are made of a composite material that matches the rest of the Transcend railing line. They are 4"x4" and emit light from all four sides of the post cap. These come in White, Black, Vintage Lantern, Tree House, Rope Swing and Gravel Path.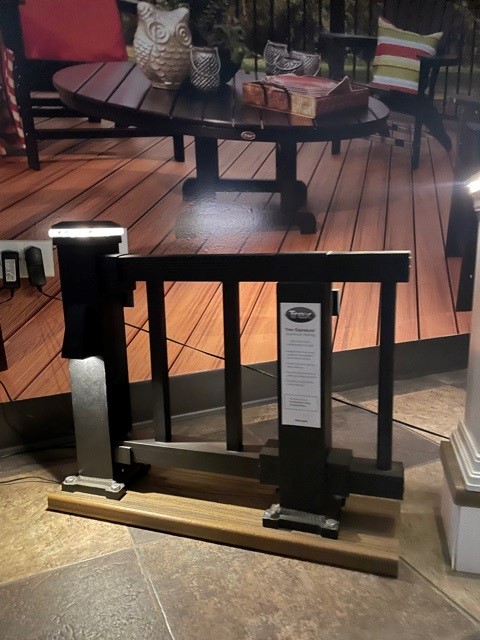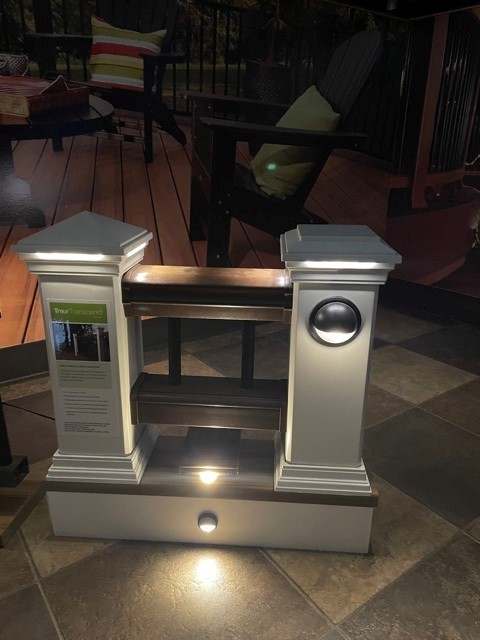 Trex LightHub system was designed as one simple system that fits seamlessly together, and lighting could even be added to it as you go. Easy installation truly means easy install, this system requires no electrical work to connect lights. All the components were built to be plugged into each other. Each cap comes with a 5' wire and Trex also sells much longer wire if longer wire is needed.
Make no mistake, Trex lighting post caps will last you a long time. The long-life LED's were made by CREE, who is the worldwide leader in energy-efficient lighting. These caps emit a very nice and warm light that provides a very nice and relaxing vibe that all out door spaces should have.